I'll share the tips and tricks that I've learned
throughout my art career which began over twenty years ago,


so that you can learn to draw quicker and with less frustration.


Hey there, I'm Serena
Join me as we
learn the basics of drawing
while
hearing stories of women that can inspire us
to believe in our own voices.
In each Module we will focus on one woman and how she overcame obstacles in her life to end up doing amazing things.
These soulful lessons will help us to
believe in our own creative voice
as we learn to draw the portraits of these women together.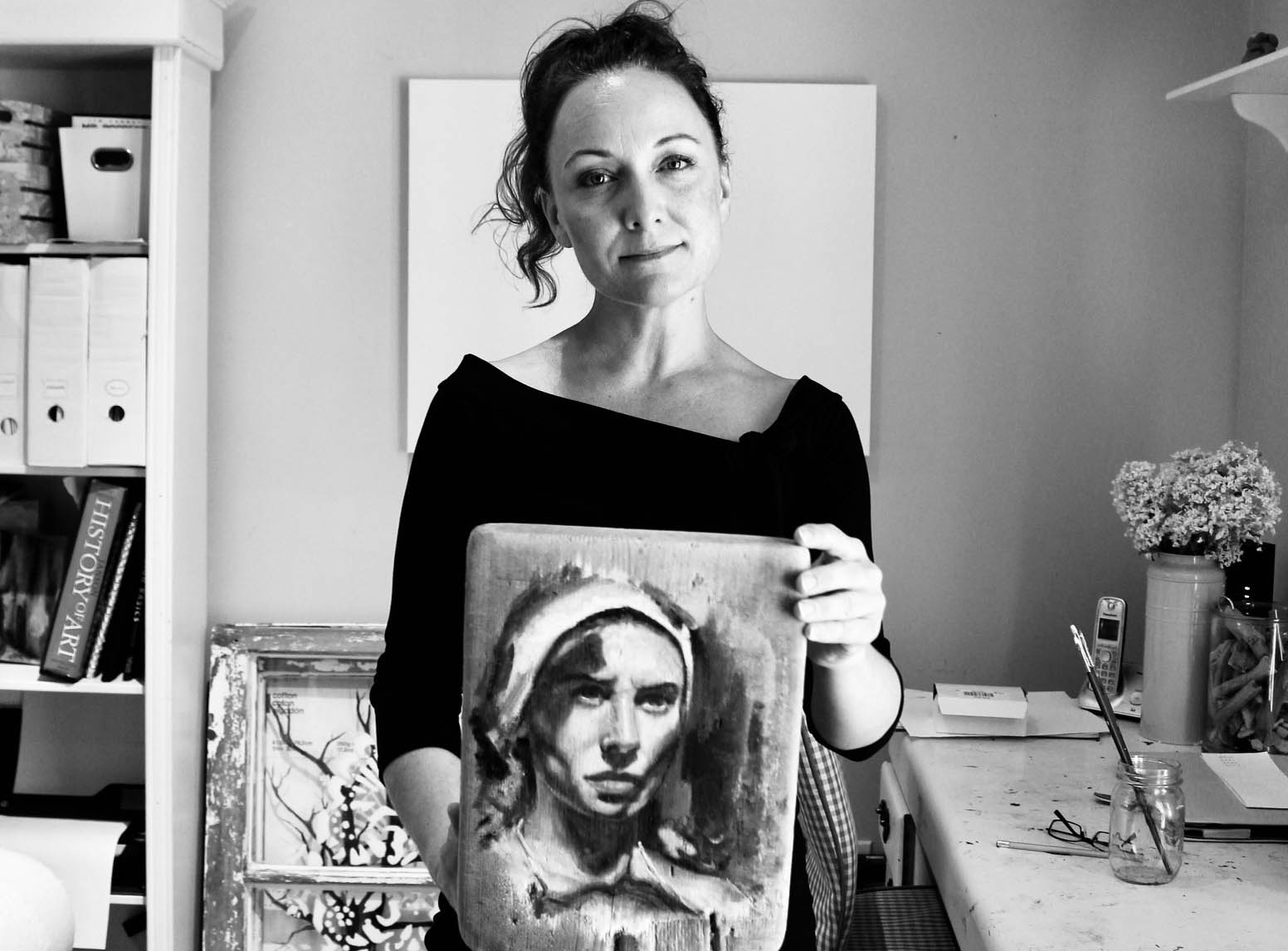 Common Questions:
What if I have no drawing experience?
Traceable printouts will be provided, making it easy to follow along if you are just beginning to draw. Once you feel more confident and want to draw in a freehand style you will be able to do that too
Each module includes several step-by-step videos so you can follow along easily
I'm afraid that I won't have enough time to do the course.
The pre-recorded video lessons can be played and paused whenever they fit your schedule so that you never have to worry about missing a class
Once you enroll, you have life-time access to the course
What if I have a question during a lesson?
You can ask questions in each lesson's comments section, and I will be sure to answer promptly in the comments section
I also give you access to my email so that you can send me questions privately if you wish
How is this course different than other drawing courses?
We start with the very basics so no experience is needed
In each Module we speak about an inspiring woman and how she overcame adversities in her life, and a PDF of each woman with her accomplishments is included. These stories can motivate us in our drawing practice and in how we approach our own lives
You have access to ask me questions directly through the comments sections and through my own email
By the end of the course you will know how to create a portrait on your own, and will have life-time access to review the lessons anytime you wish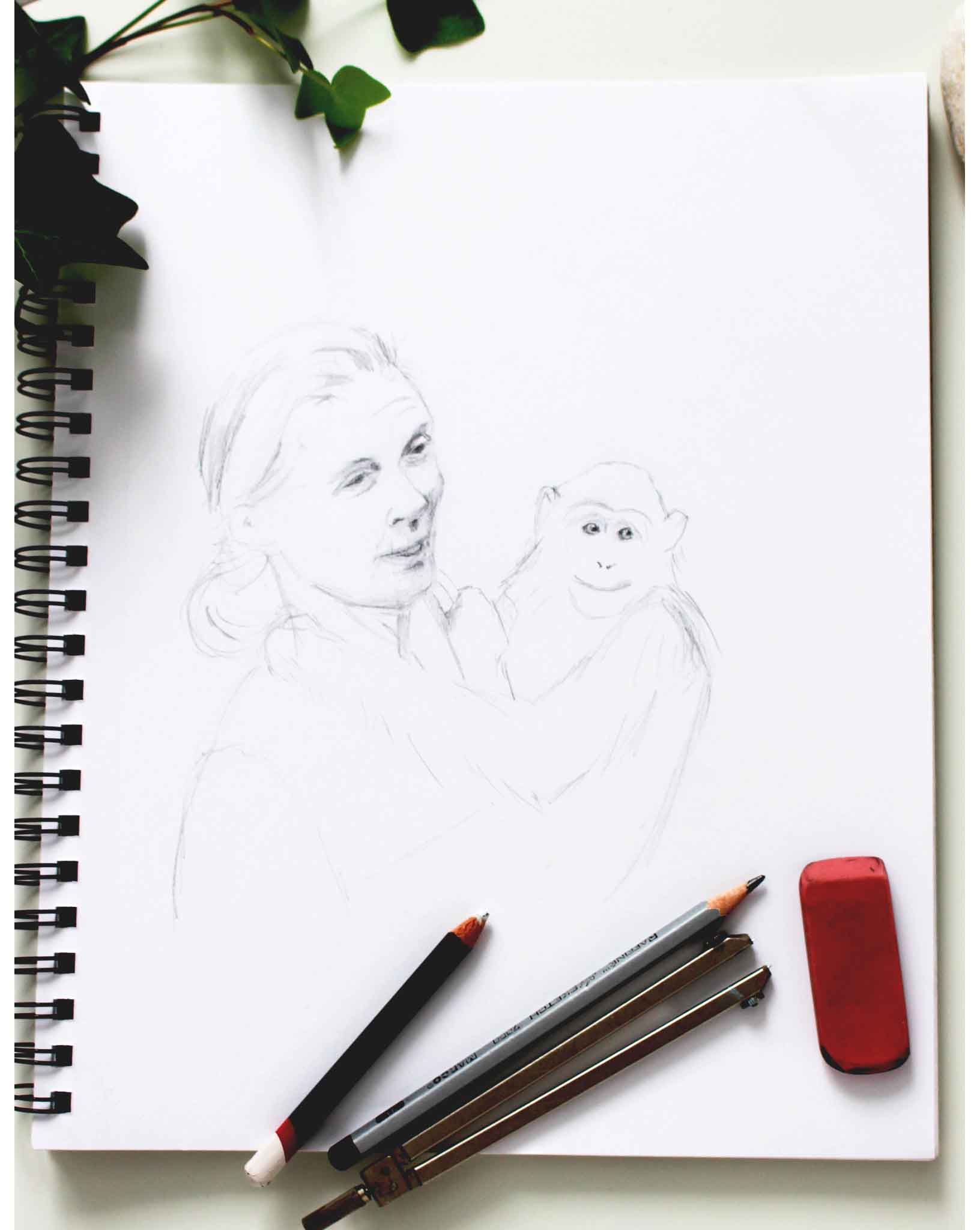 MODULE 1
Practice Your Creativity
In our first Module we will explore creativity and making patterns.
We will explore the life of Jane Goodall and how her belief in a dream, led her to her dream job and to creating a movement to inspire youth to protect the environment.
***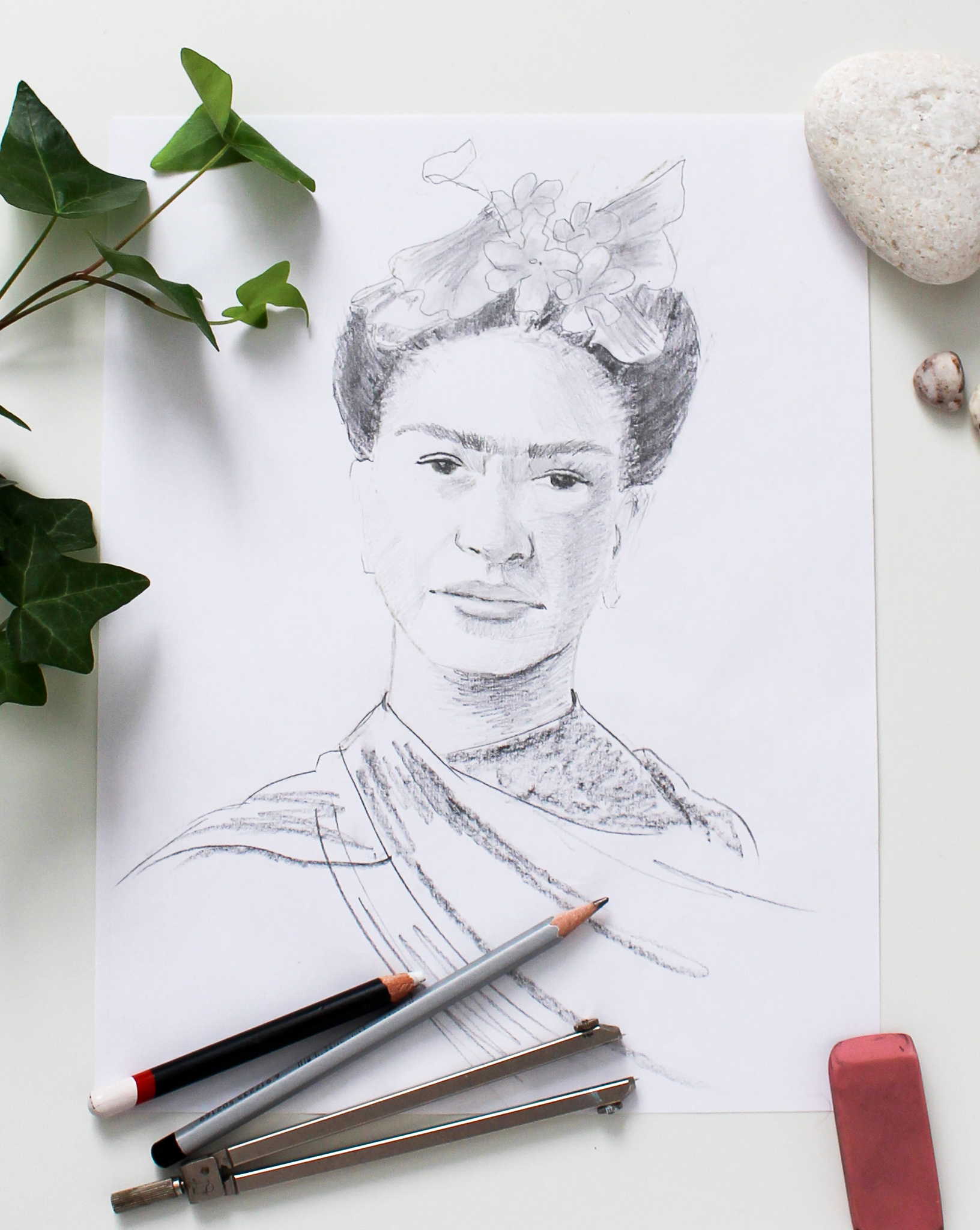 In Module 2 we learn basic mark-making with pencils.
Next, we take these pencil lines and marks and shade in a portrait of Frida Kahlo.
We will discuss Frida's confidence and resilience as we draw together.
***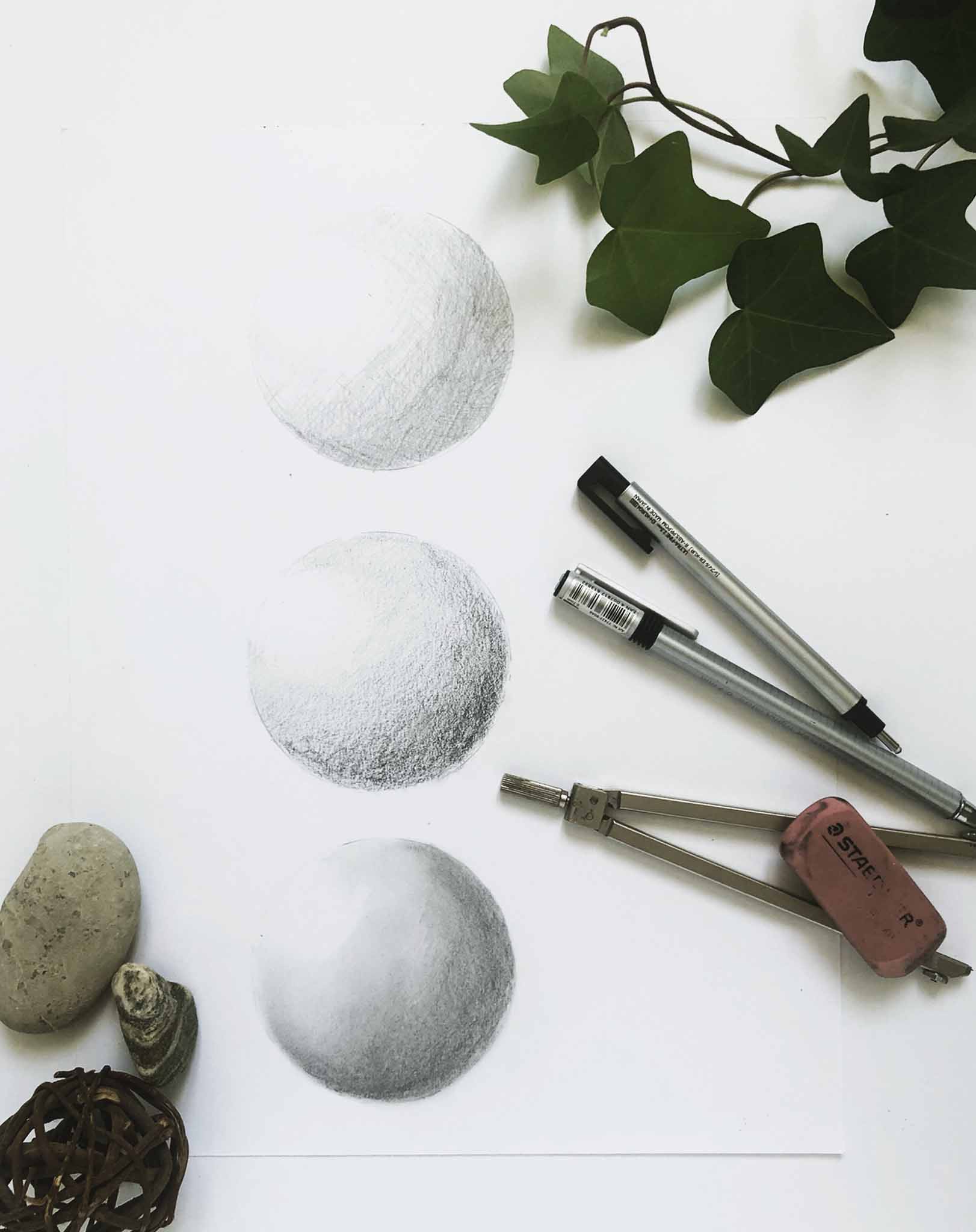 With Module 3 we will begin to learn form.
After learning the basics of shading, we will then practice what we have learned on a portrait of Serena Williams.
We will chat about Serena's determination and also her passion for equality along with healthy body image.
***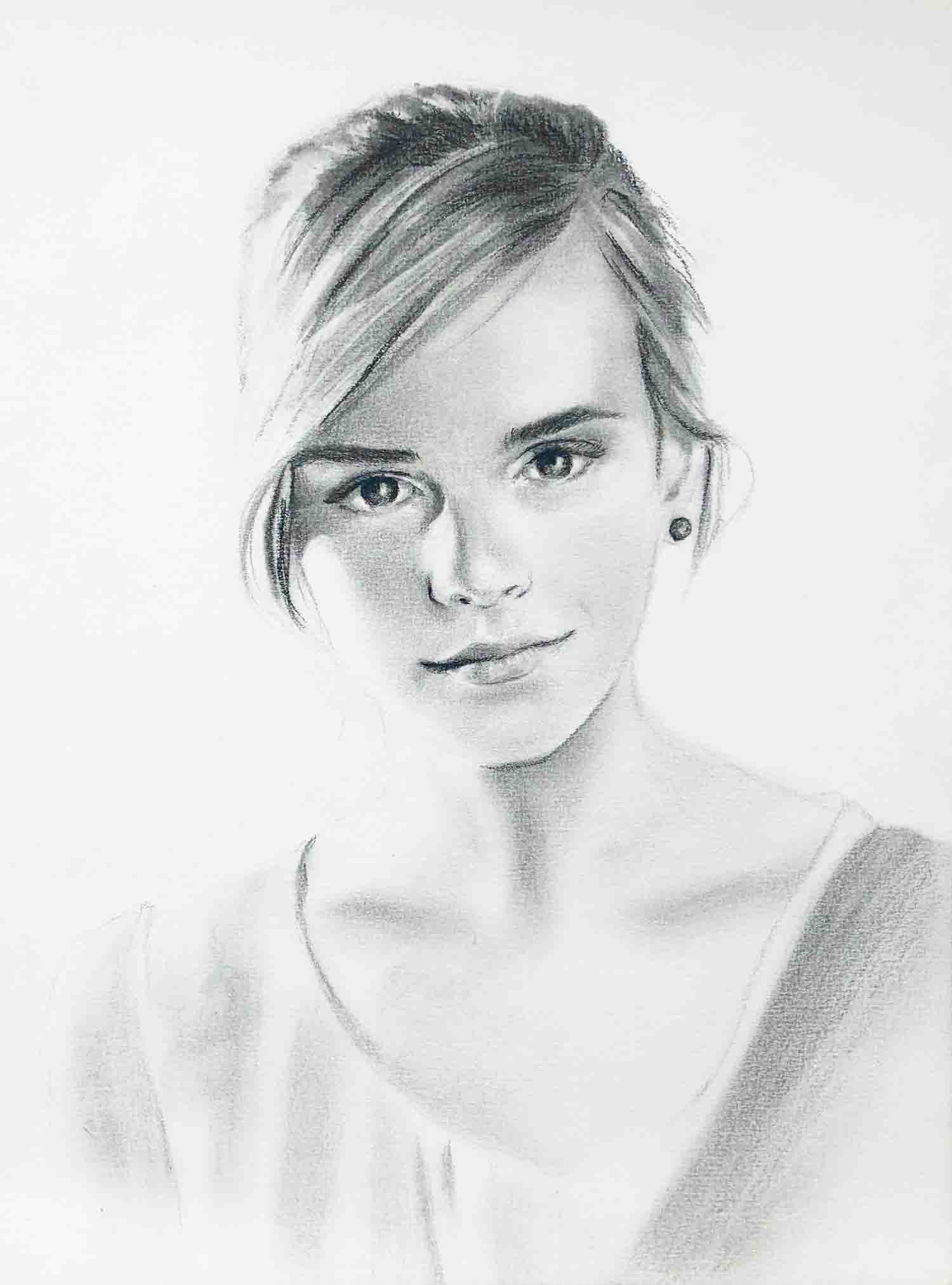 MODULE 4
Individual Features of the Face
In Module 4 there will be a video lesson on each of the features on the face - the eyes, nose, mouth along with straight hair and curly hair.
We will discuss Emma Watson's passion for human rights and environmental issues and be introduced to causes
***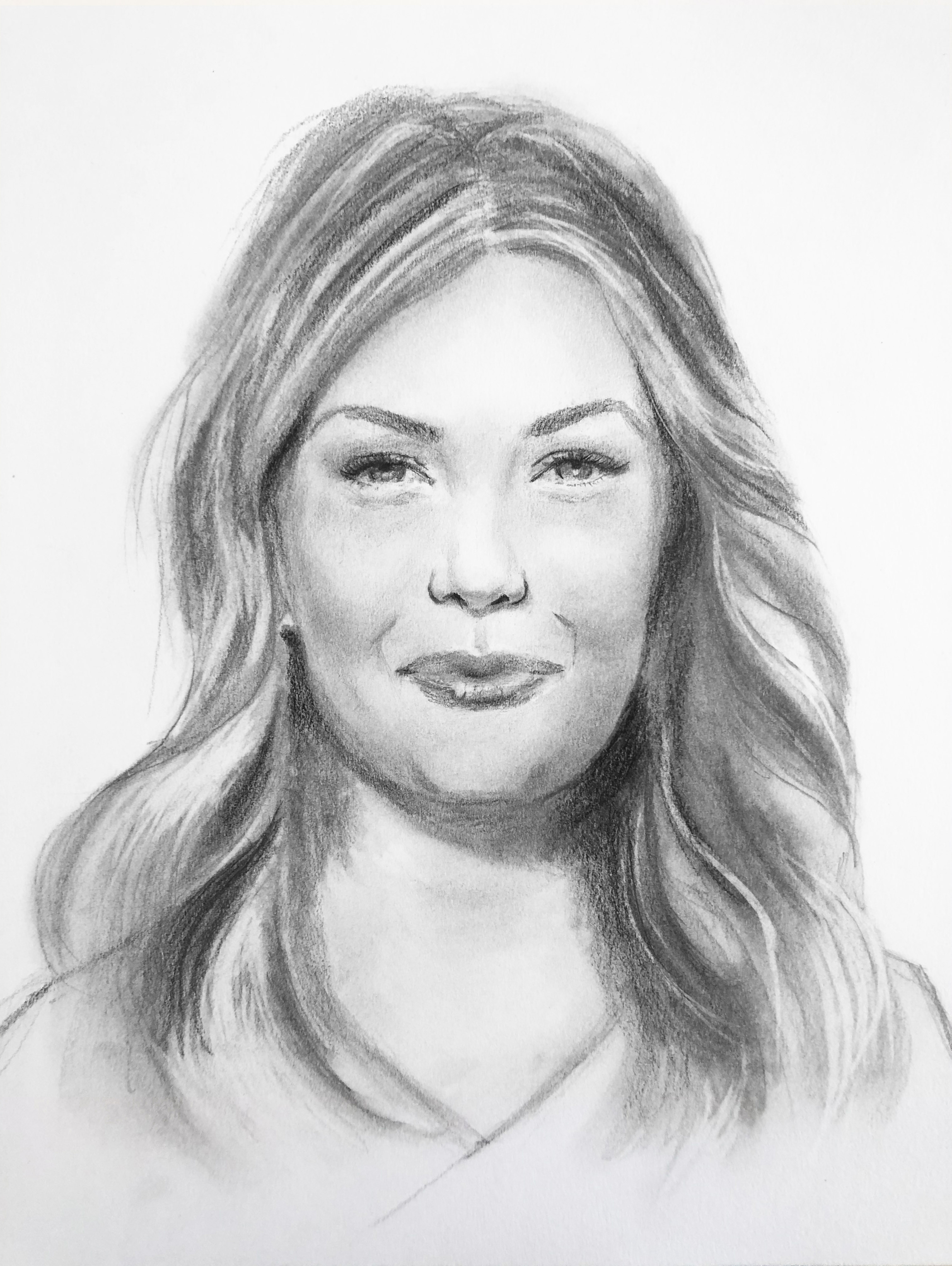 MODULE 5
Feature Placement
In our final Module we will learn two techniques for finding where to place the features - a very basic technique and a slightly more advanced called the Loomis Method.
Next we will draw a portrait of Amy Purdy putting together everything that we have learned so far.
We will chat about the life of Amy Purdy and how her resilience - despite serious challenges - led her to a life that she is passionate about.
What people are saying...
My daughter took a class with Serena online. She absolutely loved it! Serena was so kind, patient, and great at gently giving feedback.
Just what my shy girl needed!
My daughter's portrait drawing abilities were definitely enhanced after the class!
-Kristen T.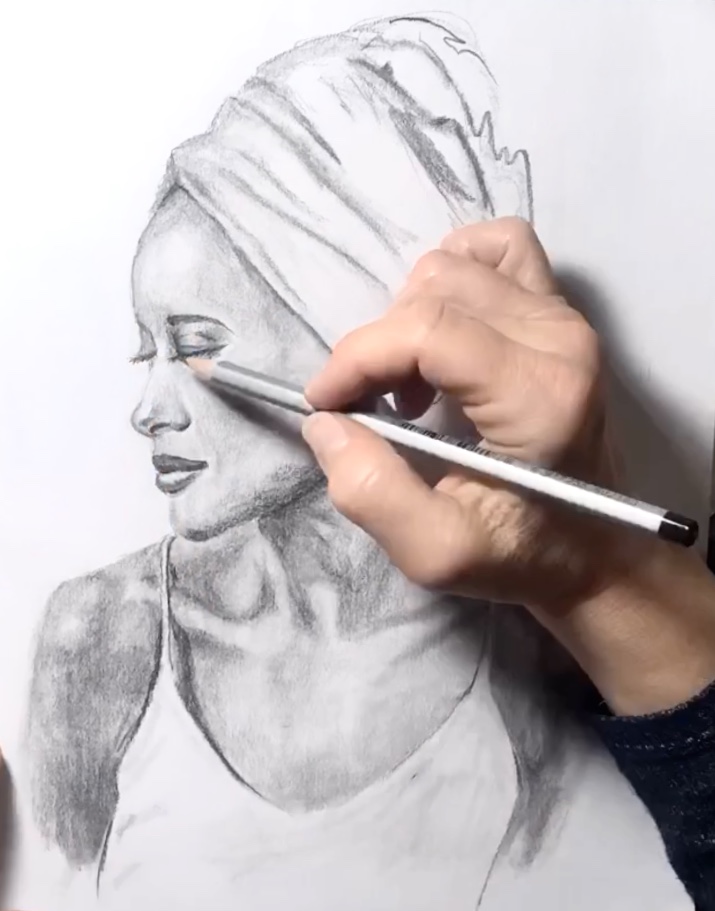 What's Included:
Step-by-step videos, PDF's of each inspiring woman and her accomplishments, How-to guides, printouts to draw on top of, ability to ask questions of me in the comments of each lesson
What you will learn:
how to awaken your mind-hand connection
mark-making
shading
proper form
proportions
individual features
putting it together to draw a full portrait
Gradually you will learn more advanced drawing techniques, until you understand how to draw your own portraits.
All while being inspired by the incredible lives of strong women, both past and present.