Enjoy this free mini course so that you can
quickly learn to draw a realistic eye -


without the frustration of trying to figure it out alone!


What's included?
A Question and Answer forum where I will answer any questions you have about the lessons. You don't have to struggle alone anymore!
A fully guided, step-by-step video that is under 30 minutes so you can learn how to draw an eye quickly
A step-by-step guide you can print out and refer to whenever you need
An inspiring PDF about Emma Watson, the model for this course, so you too can be motivated to pursue your passions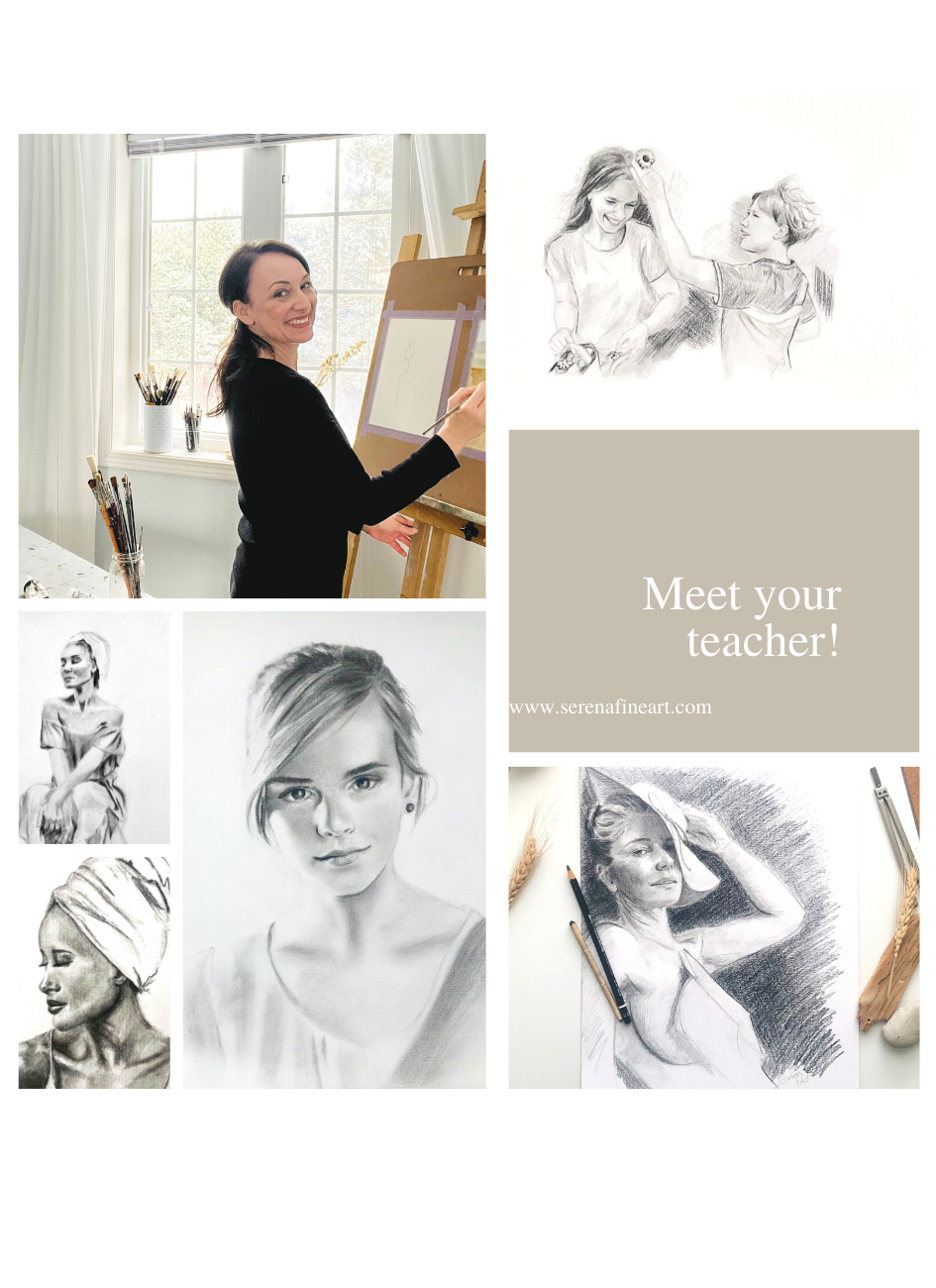 Meet your instructor...
Hey there!


I'm Serena and I've been painting and drawing for over twenty years.


When I first started drawing I just couldn't seem to make my faces look real. After years of experience, I have learned how to make my drawings look realistic.


I want to share my tips and tricks with you so that you can learn to draw a realistic eye quickly - and with less frustration than figuring it out on your own.


All while being inspired by our model, Emma Watson.
Frequently Asked Questions:


What if I have no drawing experience?
I have included both a step-by-step video along with a step-by-step PDF that you can refer to at any time. All you need to do is follow along!
I'm afraid that I won't have enough time to do the course, what then?
You have a full month to watch the pre-recorded video lessons
The videos can be played and paused whenever they fit your schedule so that you don't have to worry about missing anything.
How about if I have a question during a lesson?
You can ask questions in each lesson's comments section, and I will be sure to answer in the comments section right away!
What people are saying...
My daughter took a class with Serena online. She absolutely loved it! Serena was so kind, patient, and great at gently giving feedback.
Just what my shy girl needed!
My daughter's portrait drawing abilities were definitely enhanced after the class!
-Kristen T.